Evolution Championship Series 2009 Report
Page 1 of 7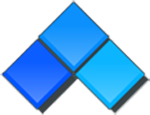 Crowds of gamers stood outside the Rio's ballroom in Las Vegas, Nevada. The gamers came in all varieties. Some of them were casual gamers, dressed up as characters like
Street Fighter III: 3rd Strike's
Dudley, while others were hardcore gamers here on business, carrying their most prized, trusted controller and hoping to place, or even win, the biggest fighting game tournament in America. They were all here for Evolution 2009, or EVO.
Right at 9:00AM, the doors opened and gamers rushed into the Rio ballroom, where stations of TVs were ready for tournament play, loaded up with copies of
Street Fighter IV
(
SFIV
),
Street Fighter III: 3rd Strike
, and
Super Smash Brothers Brawl
(
SSBB
). Players with tournaments at this time were told to report to their stations to prevent delays, while others lined up in the center of the room to get their EVO badges and shirts. The line reached the door in a matter of seconds; by early afternoon, EVO was already out of badges and t-shirts, leaving many attendants without either. With so many attendants walking around badge-less, although not shirtless, it felt like the EVO staff did not prepare thoroughly. It's puzzling why they can be short on either badges or shirts by such a large margin, considering that they knew how many people registered, which meant they also knew how many badges or t-shirts to produce.
Aside from the stations laid out along the walls, there was also a stage with its own station set up for play. The most notable players played here throughout the weekend. If any players were here, either one or both of them were important, skilled players. Right above that station was a screen, broadcasting that station's game to the entire room and the live stream online. The stage was either players' time to shine and show everybody their skills or a chance to get humiliated in front of the tens of thousands of viewers online. For established players like Mike Ross, one of the top 16 finalist for the National Gamestop
SFIV
tournament, this was familiar territory. "Well, there is no pressure to me for playing in front of thousands [of people]," Ross said, reflecting on the experience on stage, "And I think this is the only direction
Street Fighter IV
should head – playing on stage in front of huge crowds, while people at home can watch it online. The experience is truly amazing."