Tekken 6 Launch Party in Hawthorne, CA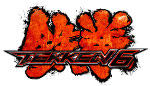 To celebrate the newest iteration of the Tekken franchise, Bandai Namco, Active Gamers LA, SD Tekken, and Shoryuken held a launch party on October 24th, 2009 in Hawthorne, California. Eagar fans queued up outside the Hanger Athletic Xchange, awaiting the doors to open for their first preview of the complete console port of Tekken 6, days before its release.
The event took longer than expected to set up, opening the doors almost an hour after the originally announced time. Once it started, fans were ecstatic and rushed to the console setups and began playing Tekken 6. Amongst the fans in attendance was Alex Valle, legendary
Street Fighter
player and former
Tekken
champion. Although not as involved in the
Tekken
scene recently, his presence and emergence back into
Tekken
is an important contribution to the community. "It's up to us [the fighting game community] to promote these games," Valle said, "Without us, there wouldn't be so many fighting games out now."
Active Gamers LA, a company that generally hosts tournaments, was surprised themselves when Bandai Namco asked them to plan and host this event. "It's like a dream come true," John Nelson, president of Active Gamers LA said, "Who wouldn't want to organize an official event like this?" Throughout the night, Active Gamers LA and HAX proved itself more than capable of handling a large event for gamers. The publicity from this event will definitely help them promote Triple Threat, an upcoming tournament at HAX with over two grand in prizes for both Tekken 6 and Street Fighter 4.
Like any launch party or event, the night wouldn't have been complete without freebies. Before even entering the party, fans were greeted with a tattoo arm, Grand Theft Auto: Chinatown Wars t-shirts, and a Heihachi hair piece. These pieces of swag were unorthodox to say the least, but fans enjoyed themselves anyways. Halfway into the evening, the Tekken Swaggin' Wagon stopped outside HAX to greet fans. Upon hearing of its arrival, fans rushed outside to witness it in all its glory. Mark Julio, CEO of SD Tekken, stood by the van to pass out Tapout and Tekken t-shirts. Because there was such a limited supply, fans literally jumped up as though to grab a rebound in order to secure a shirt.
VIP Attendees, who paid about $40 a ticket, were in for more freebies later that night. Julio raffled off several copies of Tekken 6, days before the game's street date. Seeing other Tekken fans be so satisfied that night, Julio was quite satisfied with his involvement at the event. Being a Tekken fan himself, Julio said, "It's amazing to know that I have such a strong influence on the game."
Overall, the night was a blast for any Tekken fan. Personally, I wasn't a Tekken fan before this event because I had very little experience with the game, but seeing the community's passion and excitement for the game has convinced me to give the game another try. It was also a shame to see the event come short in some areas, but it was understandable considering the short notice Active Gamers LA had been given. Hopefully, future events will showcase what exciting events this company and venue are capable of organizing.
{webgallery}
{/webgallery}