Vote to Bring L'Arc-en-Ciel to a City Near You!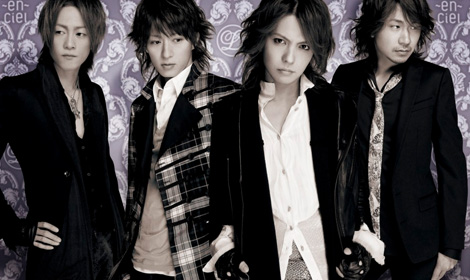 Are you a big fan of the Fullmetal Alchemist the Movie: the Sacred Star of Milos movie and want to hear "Good Luck My Way" live at a location near you? Then you're in luck as the Japanese rock group L'Arc-en-Ciel is currently taking votes for where they should play at for their next World Tour. To vote, simply visit the website located after the jump.
In addition to letting website visitors vote on where they should play next, L'Arc-en-Ciel is also giving voters a chance to vote for their favorite songs from the early Nineties all the way through to the present. There are also a few direct links to some of their music videos online at Sony Music, making this a must-visit for any L'Arc-en-Ciel fan.
To vote, simply visit the L'Arc-en-Ciel World Tour Voter Registration page. So whether you're living in Canada or Nicaragua, here's your chance to get your voice heard from the illustrious group.