Otaku Amusement Festival (JTAF is Back)
Published in
Written by Administrator
Parent Category: News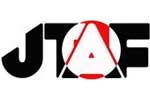 Previously announced last year that the annual Japantown Anime Faire held in San Francisco would be on indefinite hiatus, the organizers have announced that it's back renamed as the Otaku Amusement Festival.
It will be held this year on Saturday November 14 and Sunday November 15 at the Fort Mason Center.
Click read more for the full press release.