Parent Category: News
Written by Theodore Mak
The-O Network Interviewed!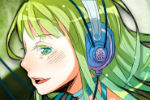 Want to know a little more about us? Check out Asian pop culture site, Green Tea Graffiti's recent interview with us! We discuss a little on how we got started, the work we do, and our thoughts on what's happening in the Japanese industry.
http://www.greenteagraffiti.com/Interviews/Interview-T-Ono-12-16-2010.html