Administrator
Anime Expo 2009 Con Reports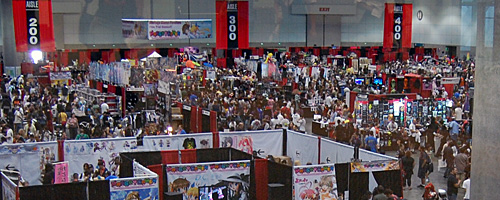 Welcome to The-O Network Online's Anime Expo 2009 Con Report! We have many exciting interviews and articles for you this year.
This was the second year that Anime Expo was held in the Los Angeles Convention Center and they were really starting to use it well, allocating different rooms and spaces to autograph sessions, combining Artist's Alley and Exhibit Hall, and holding events in West Hall. Of course, this meant that Nokia Theater had to be ditched, but the event felt tighter and closer as a result, rather than having convention goers march across the street for concerts and Masquerade.
The guests this year were mostly creators such as Tengen Toppa Gurren Lagann's Hiroyuki Imaishi and Atsushi Nishigori and BlazBlue's Daisuke Ishiwatari and Toshimichi Mori. Fans of the creative end of the process certainly got their fill this year.
Latest from Administrator