Ken
Sword Art Online II set to activate in 2014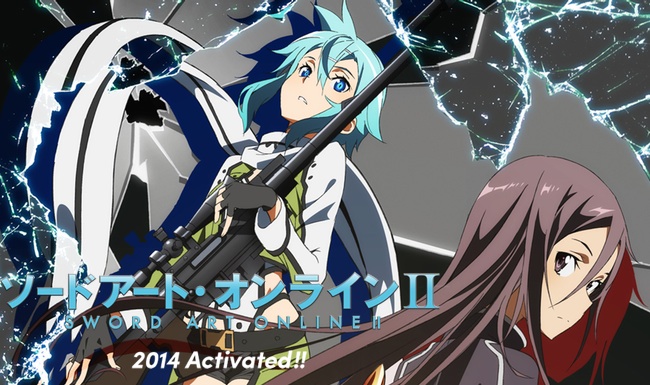 A new season of Sword Art Online will be aired on 2014! It was announced right after the Sword Art Online: Extra Edition special episode. Its official website reveals the upcoming story arc as "Phantom Bullet" and released its first trailer on the website! Watch the trailer inside.
The upcoming story arc "Phantom Bullet" will be based on the light novel's fifth and sixth volumes. According to the fifth volume's hypnosis:
One year has passed since the SAO incident. Kirito receives a strange request from Seijirou Kikuoka, a Ministry of Inter Affair & Communications member. He requests Kirito to investigate the «Death Gun» incident occurring in Gun Gale Online (GGO), a VRMMO game focusing on guns and shooting. Players who are killed by this mysterious gun in the virtual world are found dead in the real world. Unable to ignore this strange occurrences, Kirito logs into the unfamiliar world of GGO to investigate the Death Gun. Upon logging in, Kirito meets the sniper Sinon who teaches him about the game's mechanics.
The website reveals that this series will have the same staff as the first series. The show will be directed by Tomohiko Itou, characters designed by Shingo Adachi, and produced by A-1 Pictures. Kirito will be voiced by Yoshitsugu Matsuoka, and the new character Sinon will be voiced by Miyuki Sawashiro.
Latest from Ken