Jason Vien
Fanime 08 - Now with lotsa Gainax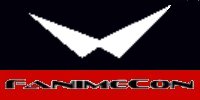 A slew of
last minute additions
have cropped up on the Panels page of the Fanime website today, and guess what? They're all Gainax related:
In addition to the newly announced panels, Fanime will also be treating us to a premiere of the official U.S. subbed Gurren Lagann episodes from Bandai Entertainment. Check the flyers included in your con bags for event times.
Considering we've been teased about what Gainax's appearance at Fanime may bear, this is some great news. Fanime is a mere two days away, and my excitement is about to boil over.

UPDATE: A minor schedule has been posted. It appears Fanime will be devoting an entire room this year for Gainax in Ballroom B. ~Theo
Friday
12:00 - Gainax Tribute 30min
12:30 - Royal Space Force: Wings of Honnamise 125 min
2:30 - Gunbuster The Gattai movie 95 min
5pm-6pm "What's a Gainax?"
7pm-8pm "A Day in a Life at Gainax"

Saturday
12:00 - Nadia ep 1-2 48 min
1:00 - Kare Kano ep 14 24 min
1:30 - Magical Shopping Arcade Abenobashi ep 13 24 min
2:00 - Gurren-Laggan episodes premier of US subtitles from Bandai Entertainment.
5pm-6pm - "Bandai Entertainment talks about Gurren Lagann"


Sunday
12:00 FLCL 1-2 (60 min)
1:00 Diebuster The Gattai movie 95 min
2:30 Rebuild of Evangelion movie 1hr 38min
Panel @ 9pm: "Animating and Unlocking Gurren Lagann"
Latest from Jason Vien