Last 2 Episodes of Madoka Magica Aired in Japan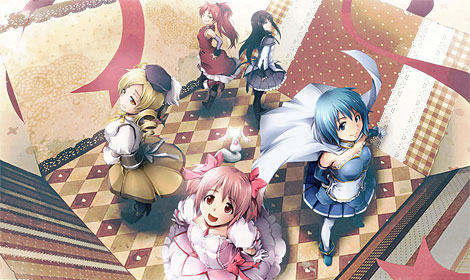 I know this is not news for those like me that have been following the anime series. I waited and waited for the last 2 episodes, and they finally were broadcasted by MBS.
What do you think?
Trying not to put any spoilers here, but I think it made the story finally goes to a conclusion and I like how the story has been laying down many hints in each episode. I'm happy that my guess about the "truth" after watching episode 10 was actually right. ;)
Some of my friends said, they feel depressed after the anime is done. But knowing it has been such a big success, I'm sure there will be more things following up!
Many Madoka related products are coming out:
http://www.jbox.com/product/PRE193
or this magical iPhone 4 case~
http://www.amazon.co.jp/exec/obidos/ASIN/B004TDDZX8/ref=nosim/ld-cure-22/
and the recent discussion about the "improvement" of Madoka Blu-ray disc.
http://www.sankakucomplex.com/2011/04/28/madoka-shafted-they-fixed-all-the-dodgy-bits/
Some agree with the changes, some think it is not needed.
As for me, I like the extra work they put in to make the artwork even more complete; at the same time I really don't like some of the changes they did to make it less artistic, such as messing up Mami's room. =3
Hopefully I'll be cosplaying Mami at Fanime 2011. I'll see other mahou shoujo there ^__^)/
Hmm I also found some other fanart for you here~
Special thanks to: My friends on our Madoka Magica Facebook Fanclub~<3