Benjamin Chu
ClariS Set - Irony Ver. Nendoroid Petites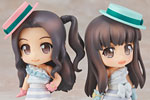 Alice and Clara are definitely special. Being the popular junior high idol unit known as ClariS, they have been made famous by singing the opening songs for popular anime series such as Ore no Imouto ga Konna ni Kawaii Wake ga Nai and Puella Magi Madoka Magica. In tandem with their recent single release, Good Smile Company has created the vessel for their Nendoroid debut.
More information and photos after the jump.
Nendoroid Petite: ClariS Set – irony Ver. (PVC Figure) is now available for pre-order at most online retailers. This figure set is slated for release in January of 2012. For the low price of 1,429 yen, you get the pair in Nendoroid Petit form. The sculpting is based on the following image illustrated by Hiro Kanzaki: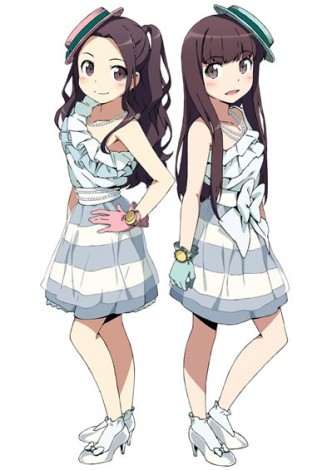 A fairly accurate sculpt and a very cute one, the girls are maintained wearing their blue outfits. The set will also come with a special stand that will let you display them on top of the CD case. You can have the ClariS girls by your side whenever you listen to "irony", or their new single - nexus!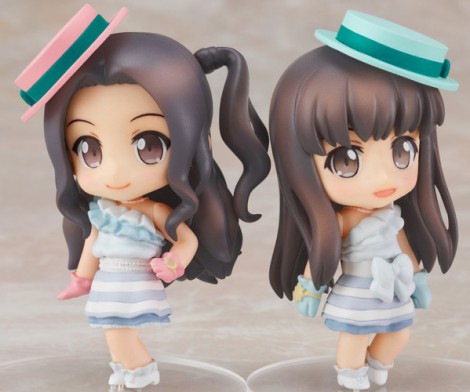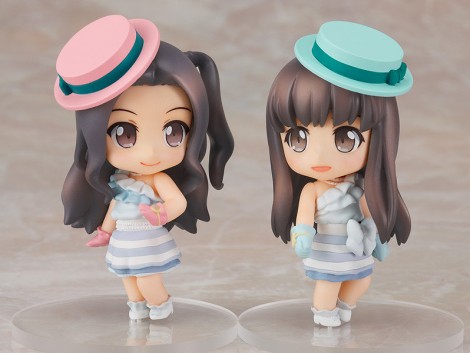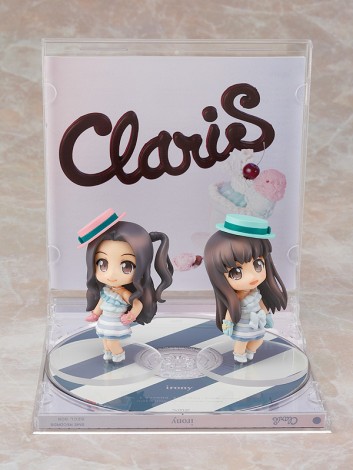 Related items