Full Metal Alchemist Live Action On Netflix
With only days away until release, a new ad poster appeared for the Full Metal Alchemist live action movie a few days ago. Poster image can be found below.
For clarification, the "A Netflix Original Film" on the poster indicates the company has exclusive distribution rights and does not necessarily indicate they had any involvement with production or funding of the film.
The film will be available for streaming starting February 19.
https://www.netflix.com/title/80223731
The live action adaptation is a part of the 16th anniversary celebration of its original manga release which has gone on to sell over 67 million copies worldwide since its inception. Since then, Fullmetal Alchemist has been adapted into a televised anime series, and a video game.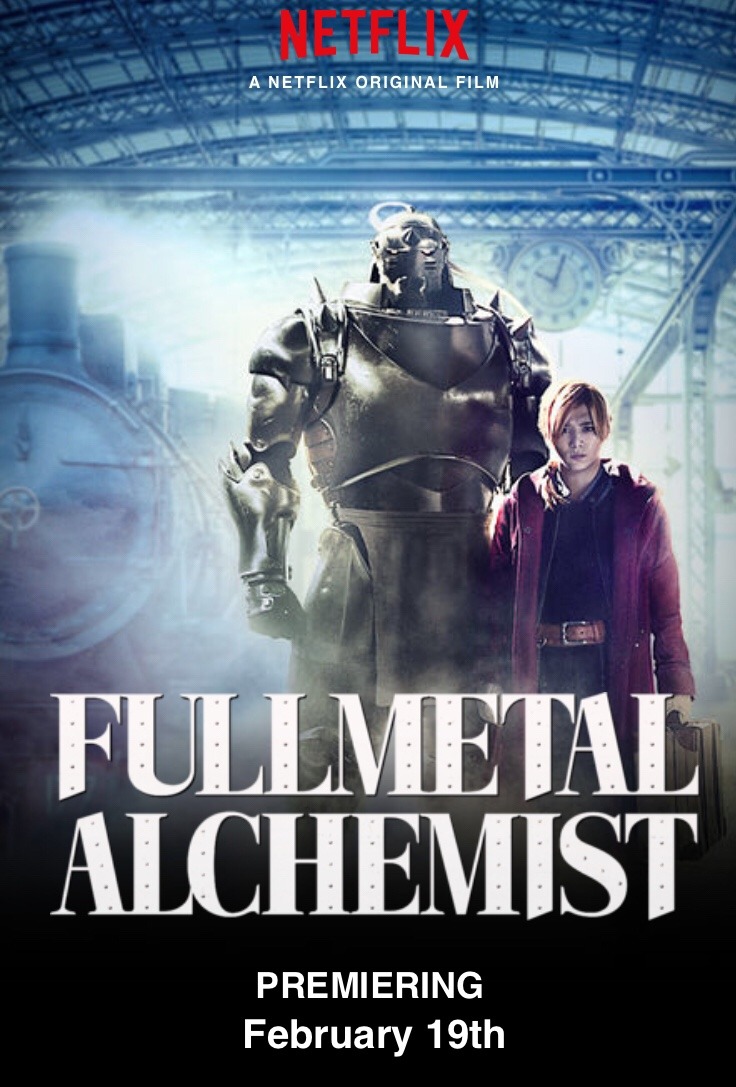 Latest from Theodore Mak