Salvador Mateos
LA-AFF No Game No Life: Zero
2017 commemorates the 100th anniversary of anime and what better way to celebrate this major occasion than with Los Angeles Anime Film Festival (LA-AFF). This event took place on September 15-17 at the Regal L.A. LIVE: A Barco Innovation Center in downtown Los Angeles and screened a wide array of anime films.
The festival opened with a red carpet where Bryce Papenbrook (Kirito from Sword Art Online), Morgan Berry (Yoshiko Tsushima from Love Live! Sunshine!!), Yuki Matsuzaki (Nozaki from Letters from Iwo Jima), Christine Marie Cabanos (Silica from SAO), Erica Lindbeck (Kaori from Your Lie In April), and other well known industry guests walking the red carpet.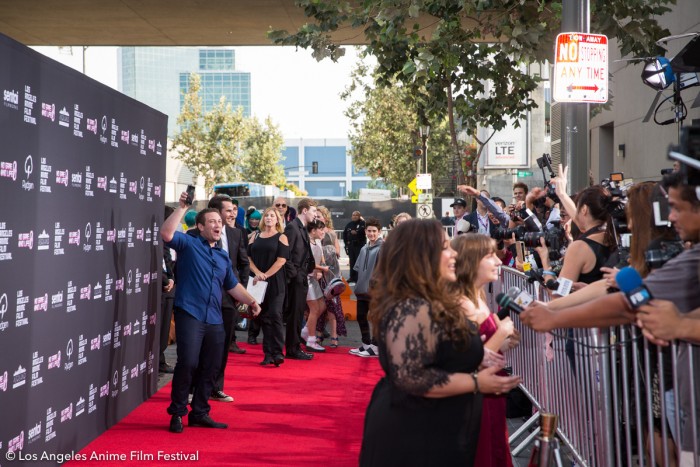 Before the world premiere of No Game No Life: Zero dubbed version started, the festival treated everyone in attendance to a showing of The Dull Sword (Namakura Gatana), one of the first anime films ever made. The film is a 4 minute silent film from 1917 by director Junichi Kouchi and was thought to be lost forever until it was found in an antique shop in Osaka in 2008. Many people have called this film the equivalent to Disney's Steamboat Willie.
After starting with one of the first anime movies, the latest, No Game No Life: Zero, took center stage. This film takes place six thousand years before the anime series and during the great war that the series touched on. The film follows Riku, who is trying to help humanity survive, and Shuvi, an Ex Machina that is in search to understand the meaning of the human heart. After the film, a Q&A was held with the main voice actors of Riku and Shuvi along with automated dialogue replacement (ADR) director, Kyle Colby Jones, and Japanese producer, Sho Tanaka. The film was also shown in the subbed version but on a different day.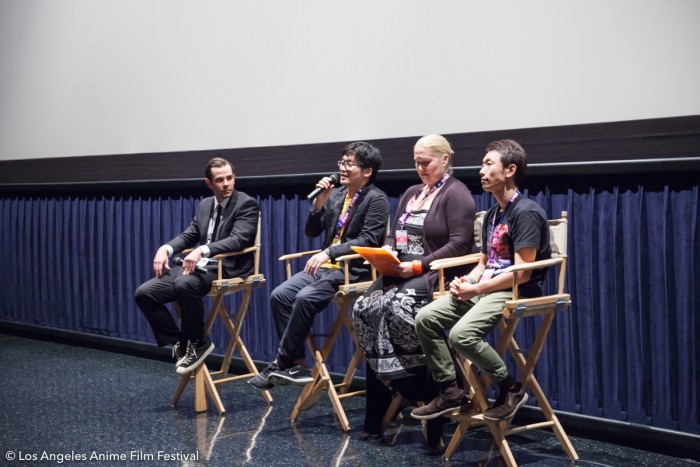 There were more films shown on the following days. One new film that was shown was King of Prism. This was a special screening due to the fact that it was the North American premiere, and it encouraged fans to cheer along for their favorite character with glow sticks. After the screening, there was also a Q&A with the director, Masakazu Hishida.
The festival also had older films such as Ghost in the Shell, Miss Hokusai, and Paprika just to name a few. On the last day, the festival closed with the one of the most iconic films in anime, Akira.
The festival was a nice celebration that brought fans together to celebrate the 100th anniversary of anime. But if you missed the screening of No Game No Life: Zero, don't worry. Fathom events will be screening the subbed version of the film on Oct 5th and the dubbed version on Oct 8th.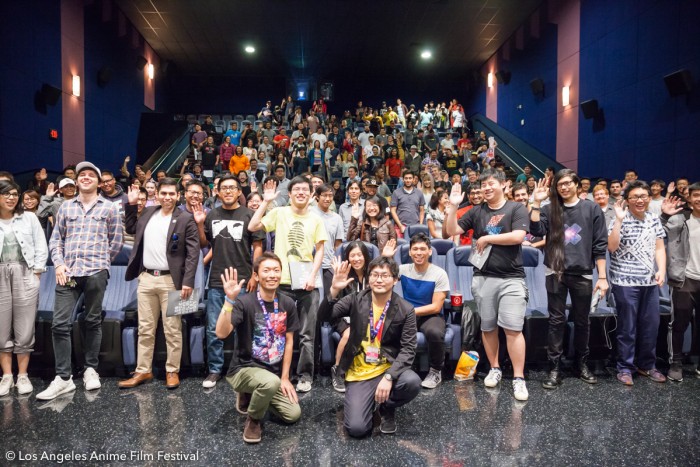 Find the full October schedule of events here.
Photos provided courtesy of Los Angeles Anime Film Festival.