Ken Dubois
Life is Strange: Before the Storm Behind Closed Doors at E3 2017
When the original Life is Strange released through 2015, it was a huge success for episodic gaming. The game went on to receive rave reviews and was nominated and won multiple awards. A huge fanbase was created, and they begged Square Enix to release another game.
Life Is Strange: Before the Storm is a brand new adventure that takes place three years before the events of the original game. There will be over 6-9 hours of gameplay throughout three episodes and will feature a young Chloe Price. I watched a hands-off demo of Life Is Strange: Before the Storm at the Square Enix booth with co-game director, Webb Pickersgill, and Vice President, Jeff Litchford. Here are some new details that I found interesting.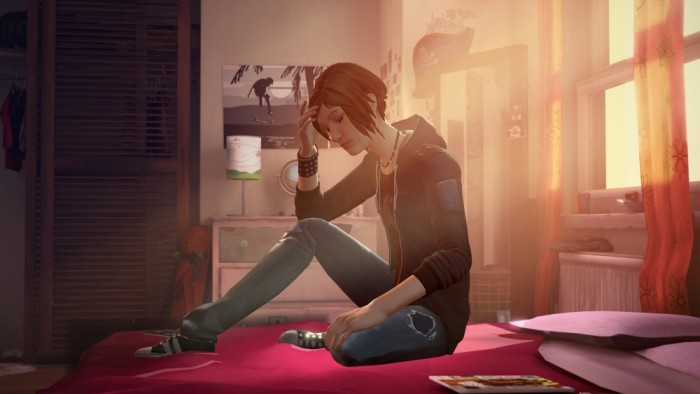 Returning characters and new locations
The first scene shown was Chloe learning about her favorite band who is playing at this underground old mill outside of Arcadia Bay. During my session, Chloe stole some cash, bought weed, and ended up in a fight before running into Rachel Amber, Chloe's friend from the original game. Fans will be able to return to many old locations from the previous game and explore a few new ones.
Pickersgill explained how they simply didn't want to retell Rachel Ambers story from the first game, but rather a completely new one.
"As you know, Rachel was the girl missing from the beginning of the first game and most people know how that story played out. We didn't want to tell that story. We wanted to tell something completely new. Like how a blue haired, beanie wearing, funny quote saying girl came to be. To do that, we need to visit Chloe's home. We also need to visit Blackwell Academy."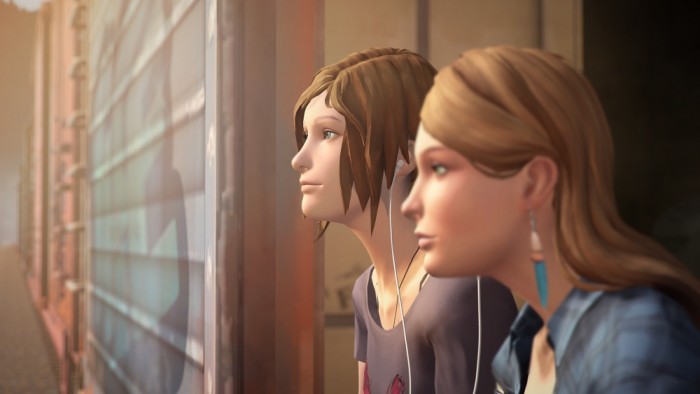 Graffiti instead of Polaroid photos
Just like in the first game, art plays a big role with the characters. Whereas Max took Polaroid photos, Chloe uses graffiti to express herself. She will be able to tag various locations with witty phrases and art. I like the idea of the graffiti because it helps expand on Chloe's character.
No more rewind power
Like the previous game, your adventure is all about choices and consequences. One of the biggest changes is the lack of the rewind ability that Max had in the original. Players are going to have to think about how some of the short term consequences will affect them in the long run. There will also be key choices that will affect the player over the course of the entire game.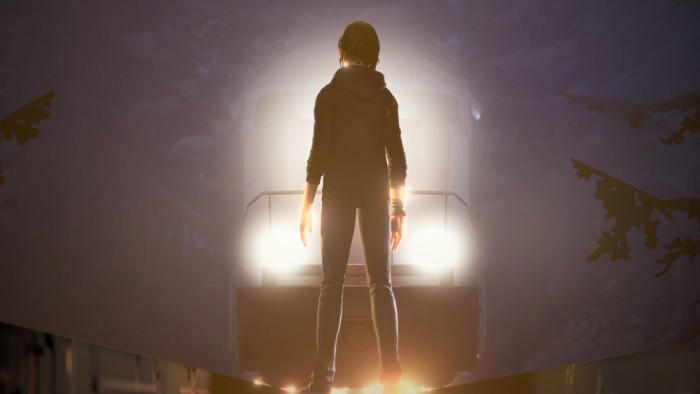 "We made a deliberate choice for Chloe to not have any power," says Pickersgill. "We wanted to focus on what the fans told us what they loved about the original game. They loved characters that were relatable and in real world situations." This is certainly an interesting move; choosing story and depth over a core gameplay mechanic. Conceivably, this new system will add a certain weight to decisions since there is now no way to change those choices right away.
Life is Strange: Before the Storm launches on Microsoft Windows, PlayStation 4 and Xbox One on August 31st, 2017. Fans who enjoyed the teenage drama from the original Life is Strange will have a lot to look forward to in Before the Storm.