Osman Numair
Valkyria Chronicles 3 To Be Announced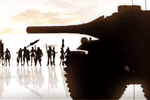 Due to a technical error, Valkyria Chronicles 3's appearance at Tokyo Game Show (TGS) was revealed early. By replacing different scheduling images on the TGS website the words "Valkyria Chronicles 3: Voice Actor Announcement and Game Presentation" appears. There is no doubt now that there will be another sequel for the series. As of now, since only the presentation has been revealed, there's no word on the platform as of yet. More after the break.
UPDATE: Valkyria Chronicles 3 will be on the Playstation Portable.
Valkyria Chronicles, developed by Sega and the team behind Sakura Wars, was originally on the Playstation 3. It revolves around a fictional war in Europe with turn-based gameplay that held a heavy emphasis on action points that dictates what players could do per turn. In an effort to reach a wider audience, Sega released the sequel on the Playstation Portable (PSP) instead. Fans will probably find out this week whether they will get a new HD Valkyria Chronicles or PSP sequel.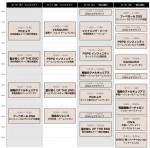 (Note: On the third box in the first column, it says Valkryia Cronicles 3: Voice Actor Announcement and Game Presentation)
[Source: andriasang.com via 1UP.com]
Related items
Latest from Osman Numair