Ken Dubois
Kenichiro Takaki Interview @ E3 2017
During E3 2017 in Los Angeles, XSEED Games showcased one of their biggest projects for this year. Senran Kagura: Peach Beach Splash is a third-person shooter in the Senran Kagura series. The game is currently out in Japan and will be released in North America this summer. We sat down with the producer of the game, Kenichiro Takaki, during a short round table interview.
Questions asked by The-O Network are marked in blue.
For people who don't know about the Senran Kagura, how would you describe its universe throughout all of the games?
Senran Kagura is a series of action games about girls who attend ninja school learning to become real shinobi. It is basically a coming of age story. Along with the action, there are elements that are somewhat erotic or sexy, and there is also quite a bit of comedy. It's currently an action game, but we have also done a rhythm game, and this time we are doing a third-person shooter with an environment that can be easily applied to other genres.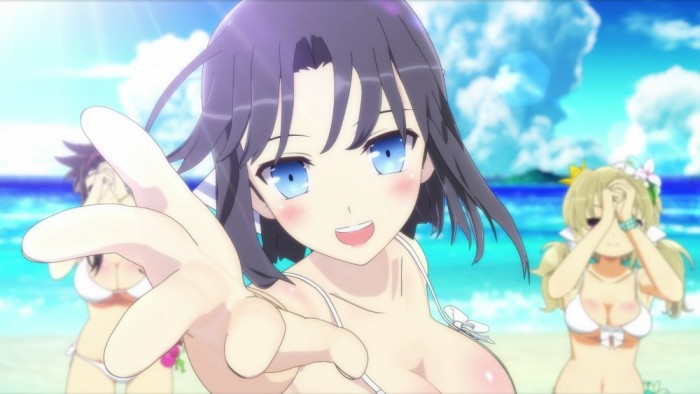 What made you want to go with a third-person shooter for this title? When you decide on which type of game you want to design, is it based more on the story or do you base it (the story) more on the gameplay?

In terms of story and gameplay, naturally the first thing I want to do is decide on how to make a game really stands out. So I decide on what I make first. The story that best matches the game would come after that. When the first game, Senran Kagura: Shoujo-tachi no Shinei, was released, it was considered to be a small title for a niche audience around Japan. Over time as more games were created especially with the Vita version Shinovi Versus, the game started to pick up more fans overseas and around the world. As the series got more popular, I thought that this was a good chance to try a new genre and aim for something that would be a bit more popular with fans outside of Japan. Third-person shooter are a popular genre around the world, so I choose that to expand the audience a little more.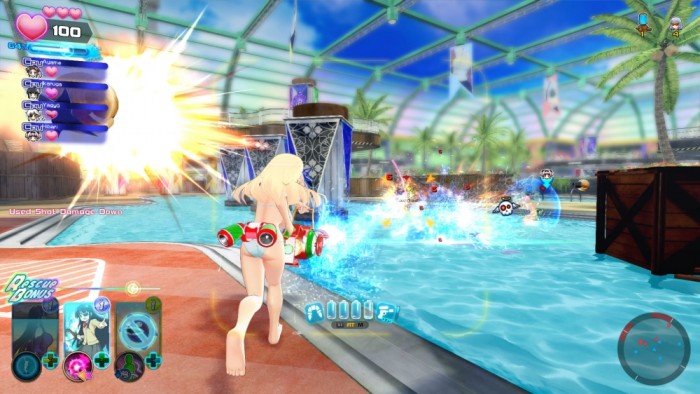 Where do you see the future of the Senran Kagura series going? Will there eventually be a third main storyline or more of a side story?
I would like to do both! With the main action series, we are going to be returning to that again, so it will be the third entry in that line. If Peach Beach Splash does really well, we could follow it up with a direct sequel. We recently announced a new title for Nintendo Switch which is going to be a different game from anything that has become before it.

Aside from what was shown in the Nintendo Direct, was there anything else that you can share with us about the Nintendo Switch project?

Unfortunately, there is not a lot we can say because the title is very early in development. We are working very hard on using the HD Rumble and trying to express softness as a sensation that players can feel while they are playing the game.
All the titles seem to have a similar graphics engine. For future releases, will you be using the same graphics engine, or will you be using something that will take advantage of the PlayStation 4 or the Switch?
The games have been using the same engine, however, after a few years, the engine was refreshed. Within the next two or three years, this is something we would like to explore again. We would like to decide on whether to keep using the same engine again, refresh it or build a new engine from the ground up. We will do what we can technically to make the girls look cuter or prettier on screen.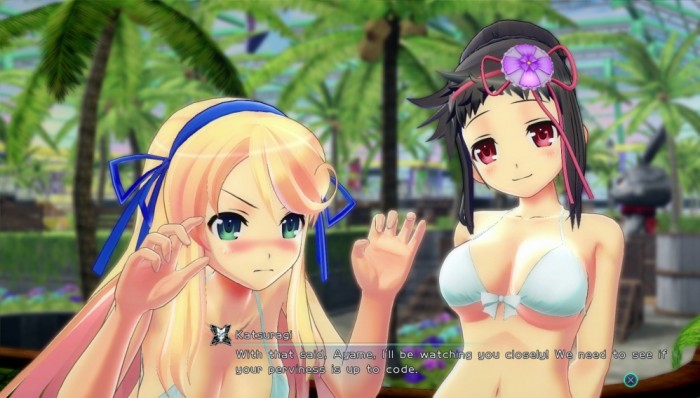 Recently, you just created your new studio within Marvelous. Are you currently working on a Senran Kagura project, or is it something completely different?
So at the studio Honey Parade Games, we have multiple projects going on at once. I am going to continue working on the Senran Kagura series, so there will be more Senran Kagura games coming. However, I want the younger members of the studio, such as assistant producers, to provide their own ideas for new games and make new titles that I haven't thought of myself based on other ideas within the studio. I hope there will be new Senran Kagura games and new experiences you might not expect from our team.

T-ONO: Could you tell us about how your new studio got started, and how are things going currently?
The new studio is called Honey Parade Games. It has many of the same staff members who were previously with me at Marvelous. Now that we have our own studio, we feel we have a bit more direct ownership over the games we are working on. It has given us a boost to morale. With that being said, we are working really hard on creating something we think will be unique and really give the studio its voice.
T-ONO: Your company logo features seven characters that represent your seven works. Is there any significance to that?

Yes, these are sort of the seeds of ideas that are a premonition of what's to come. Among the seven characters, the one that is in the middle the girl who looks a little glamourous represents the Senran Kagura series. The other six characters are all for games that have yet to be made. They are all ideas and at this point, it might be a year or five years or even 10 years before you even see the game they actually represent.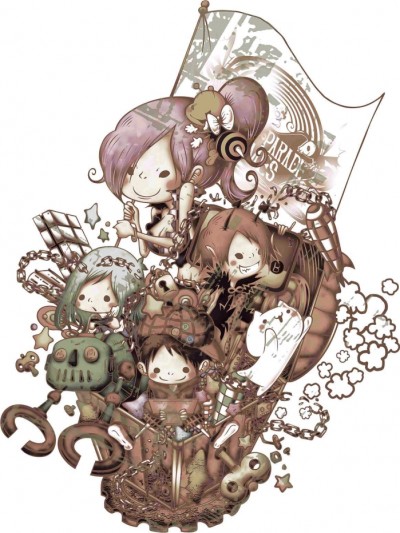 T-ONO: Is there another genre you would like to explore?
I had my first child not too long ago, a daughter, so that has inspired me to make something, unlike Senran Kagura like an all ages title for kids to enjoy. Personally, I enjoy sports and racing games, so I would like to give a shot to those genres as well.

Are you familiar with the anime Keijo? It represents a similar tone to Peach Beach Splash. Would you be open to doing a collaboration to make a Keijo game?

Sorry, I am unfamiliar with that title, but if it's something that is similar to Senran Kagura, I would be interested to know more about it.

T-ONO: Can you tell us what your DLC schedule is looking like for the North American audience? Can we expect to see any type of collaboration for characters or cards?

Yes, we do have DLC plans. The game has already been released in Japan, and there is already DLC available now. In terms of collaborations, there will be new characters and tie-in characters again such as Dead or Alive or Ikki Tousen. We also have Super Sonico who is brand new. This DLC is planned to come out in the west as well.

T-ONO: When will Peach Beach Splash be released in North America?

The game is scheduled to be released in North America this summer.

T-ONO: Lastly, do you have a fan message for your American audience?

I think there are a lot of people who have heard of Senran Kagura but never played it. Or maybe they were interested in it, but they weren't really into the kind of gameplay that it had before. I am hoping with Peach Beach Splash there will be an opportunity for people who haven't experienced the series so far to jump in and try it out and see if they like it or not. I believe that they might be surprised, and I really want as many people as possible to play my games.
Watch a quick gameplay segment with the producer playing Senran Kagura: Peach Beach Splash below: