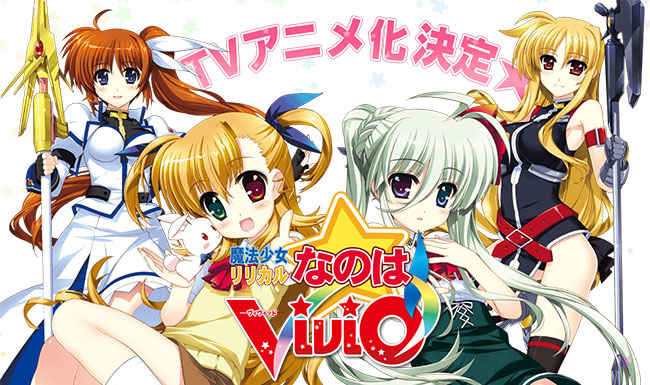 After 6 years missing from TV and with numerous movie and manga adaptations, promotional fans handed out at this week's Comic Market 86 announced an anime adaptation of Magical Girl Lyrical ViVid.
The story follows Vivio Takamichi adventures as a magical girl and takes places roughly four years after the events of the third season of Nanoha. New characters as well as familiar faces return in relatively compromising and provocative situations. No other information regarding the anime adapatation is currently available; however, the official website has opened: http://nanoha-vivid.tv/
The current manga is serialized in Kadokawa's Monthly Comp Ace and written by Masaki Tsuzuki and illustrated by Takuya Fujima.
Read more...