NIS America 'Announces' 3 New Titles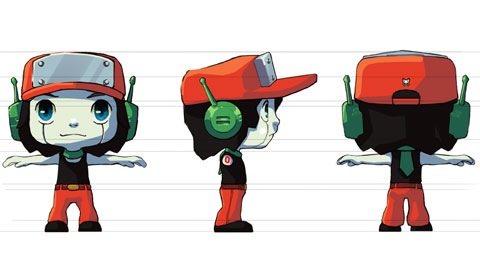 On Febuary 10, 2011 at the NIS America press event in San Francisco, tears were shed as NIS announced that the retro cult hit indie game, Cave Story will be receiving a complete makeover for the Nintendo 3DS. In the introduction speech by NIS America Vice President Johanna Hirota, she interestingly mentioned that there was a new title they wanted to announce, but decided last minute to withhold it. The only information revealed is that this new title will be released on Sony's upcoming new handheld device, the Playstation Next Generation Portable (NGP).
While attempting to learn about this new NGP game, we apparently unearthed a second unannounced title. Nao Zook, Public Relations Manager described the game as something that "will be really big" and something they haven't done before. Unlike the other hardcore titles NIS America typically releases, the new game will merge different groups of players together and should be accessible to casual gamers. The last piece of information we got was that the game is not being developed by their parent company, Nippon Ichi Software, and will be released for consoles, not handhelds.
In discussing other future titles, NIS America stated that they do not currently have plans for releasing any games from Imageepoch, who are working on a video game from the highly popular Black Rock Shooter franchise in Japan. NIS America had announced late last year they had secured the rights to publish future series by Imageepoch. For fans of Altier Rorona, NIS America stated they hope to be able to release its sequel, Altier Totori, in English. From our experience upon general trends and the company's track record, it's not a question of if the game will be released; it's when.
Though only one new title was officially announced, NIS America reassures their fans that they definitely have more exciting titles releasing this year. Stay tuned!